Following a LinkedIn conversation (thanks Chris Dunne!) about converting PowerPoint 2010 templates to 2003, we stumbled across the need to extend the capabilities of PowerPoint 2003 by adding some custom colours to the palette/swatch.
As a result, we have a prototype add-in called Color Swatch 2003 which you can download for free.
The screenshot shows the new Color Swatch toolbar in PowerPoint (below the formatting standard toolbar) and the editing slide where you can change the colors of both the presentation scheme and the custom colors.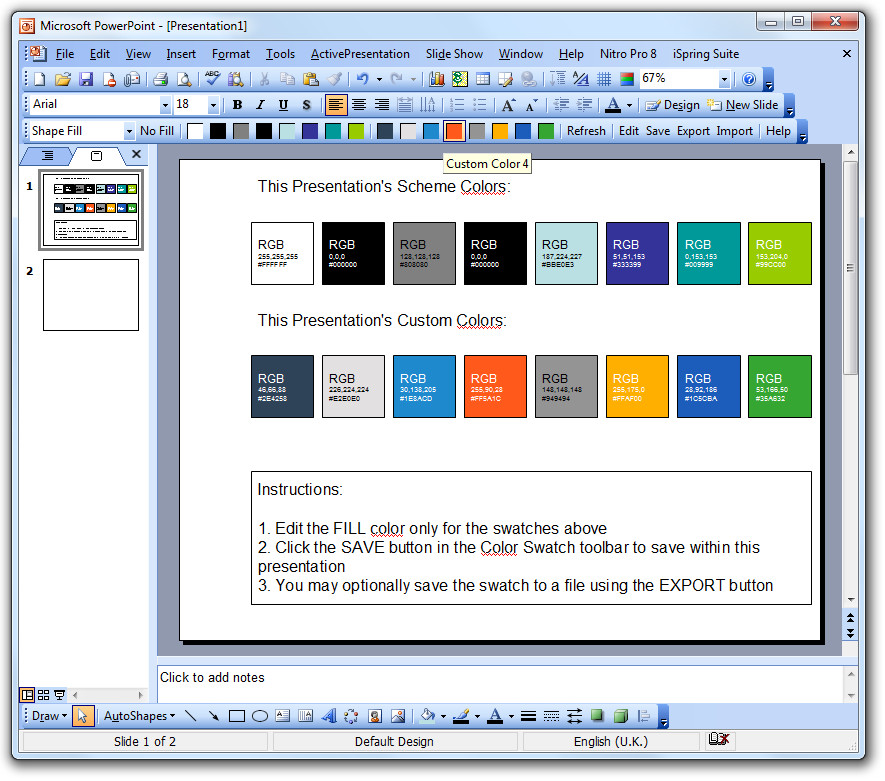 We haven't got round to wrapping this in a Windows installer yet so here's how to use it:
Download the ZIP file and extract to desired folder
Open PowerPoint 2003
Click Tools
Click Add-Ins…
Click Add New
Browse to find Color Swatch 2003.ppa
Click Enable Macros if prompted
Click Close
The new toolbar will then appear in PowerPoint and you can start trying to break it!
Any feedback / suggestions are welcomed with open arms.
Enjoy 🙂